Diagnostic research in the past focused particularly on estimating the sensitivity and specificity of individual diagnostic tests. This course will demonstrate that this so called 'test research' is not necessarily the same as diagnostic research. Furthermore, we will widen the horizon by proposing modern methods of diagnostic research and data analysis in which a patient's test result can and should be considered in the context of other patient characteristics or test results. These methods enable 1. direct estimation of individual probabilities of disease presence based on all diagnostic information and 2. evaluation of the extent to which a particular diagnostic test has true added value in the clinical context. Also, conventional and advanced methods for systematic reviews of diagnostic tests will be presented.
At the end of this course, you'll should be able to:
Describe the principles and design of primary diagnostic studies
Describe the advantages and disadvantages of different approaches in primary diagnostic studies
Describe the validity aspects of primary diagnostic studies
Describe the methods for data collection in the different study designs of primary diagnostic studies
Explain the differences between different design and analytical approaches in primary diagnostic studies
Name the different measures of diagnostic value or accuracy that can be calculated from primary diagnostic studies
Explain and use modern design and analytical approaches instead of the classical approach in primary diagnostic studies
Describe the clinical utility and health technology assessment of diagnostic impact studies
Choose an appropriate study design and analytical approach to be used in a specific situation or to answer a specific study question in both primary diagnostic studies
Our Professors
Prof. Carl Moons PhD
Carl Moons is Professor of Clinical Epidemiology at the Julius Center for Health Sciences and Primary Care. He is Director of Research in the managament team of the Julius Center and heading the research programma 'Methodology'. Carl is and has been a (principal) investigator in many international and national epidemiologic studies. His experience covers the full range of epidemiologic study design and data analysis, varying from diagnostic test evaluations, prognostic (bio)marker studies to therapeutic trials and causal studies.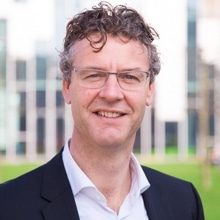 Read more >
Testimonials
Toshihiko Takada
I learned a lot about NRI, DCA, CPR etc. I apply the learning achievements to my own research project. Furthermore, you can learn how to conduct statistical analysis with R. It was also excellent point of the course.
Read more >