The aim of the program is to provide you with extensive knowledge and practical skills in patient-oriented research design, implementation, quantitative analysis and its application to human or veterinary medicine and public health.
The knowledge and skills gained form a solid basis for health research and disease control programs.
This globally oriented program focuses on competencies that you need as an epidemiologist: it offers plenty of attention for research but not just as a researcher – also enabling you to judge research and implement results from research (moving towards evidence-based medicine and evidence-based public health). This 90 ECTS postgraduate master is extremely useful for anyone in the medical field or in life sciences.
The Face-to-face program MSc Epidemiology was evaluated as the #1 Master program in the Dutch Master Selection Guide 2015! The ranking is based upon student judgments (National Student Survey), expert judgments (accreditation reports of NVAO, the Dutch and Flemish Accreditation Organization) and graduation percentages.
If you would like to hear more about the MSc Epidemiology Program, you can check out the following webinar by Maud Verhoef, PhD. She is the program coordinator of the MSc Program. If you would like to read more information about the Program, you can also download our MSc Epidemiology Brochure.
Watch the videos below to find out more about the application and admission procedure for the Program and get our advice on funding your studies:
Our Professors
Diederick Grobbee MD PhD
Diederick E. (Rick) Grobbee is a Professor of Clinical Epidemiology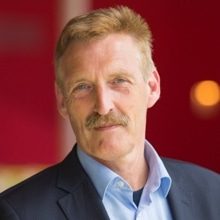 Read more >
Arno Hoes MD PhD
Arno W. Hoes (1958) studied medicine at the Catholic University Nijmegen and graduated in 1986.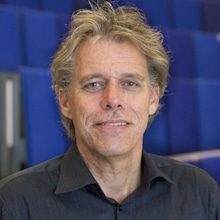 Read more >
Testimonials
Deepak
''The program is fantastic. I especially like breadth of the course and the way we build on early concepts with more in depth analysis in later modules means you are always reinforcing your learning whilst still developing a deeper understanding of the principles and concepts of epidemiology, rather than simply how to perform set tasks. By having lectures that take these core concepts down to first principles, I feel we've gained a better grasp of the subject and can thus apply it to new problems to solve them!
Read more >