Many economic tools have been developed and are currently being applied to support decisions concerning animal health. These include basic methods such as partial budgeting, cost-benefit analysis and decision analysis, but also more advanced methodologies such as linear programming, the Markov chain and Monte Carlo simulation. You will learn about all of these, together with how to detail the critical steps in a systems analysis and choose appropriate modeling types and techniques.
By gaining greater knowledge of economic concepts and theory during this course, you will be able to contribute in an informed manner to economic decision-making discussions, policy development and implementation.
By the end of the course, you should be able to:
Analyze economic problems using basic methods such as partial budgeting, cost-benefit analysis and decision analysis
Detail the critical steps in system analysis and choose appropriate modeling types and techniques
Describe the use of more advanced methodologies such as linear programming, Markov chains and Monte Carlo simulations
Describe the uses of social cost-benefit analysis and multi-criteria analysis
Discuss the importance of animal health economics in decision-making, implementation and evaluation of animal health programs, and in policy development and implementation processes.
Entry requirements
A BSc or MSc, or a similar level of academic ability
A basic understanding of veterinary epidemiology, statistical and mathematical applications*
Basic MS Excel skills
Sufficient proficiency in English reading and writing
* You require some understanding of economics (at least in broad terms) from your previous education or professional experience. Terminology such as fixed and variable costs, supply and demand, depreciation and interest should be familiar.
You can gain the knowledge required for this course by following the course Economic Principles and Concepts in the Veterinary Sciences
Basic economic and microeconomic information is also available via Wikipedia.org and other internet sources, such as the following:
You will need to be able to do some basic calculations with the MS Excel functions. If you lack MS Excel skills,use the Excel 'help' function or do an online tutorial here:  http://office.microsoft.com/en-gb/training/get-to-know-excel-enter-formulas-RZ006107930.aspx
Please note
As this is an online course, you do need access to an internet connection in order to be able to follow lectures, complete assignments and communicate with fellow participants.
Our Professors
Wilma Steenveld PhD
Dr. ir. Steeneveld is Assistant Professor on Veterinary Economics at Utrecht University.
She teaches the online courses Applied Economic Modeling for the Veterinary Sciences and Economic Principles and Concepts for the Veterinary Sciences.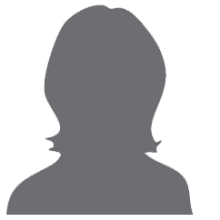 Read more >
Testimonials
review
I would recommend this course to anyone who is actively involved in animal production systems and to people who are involved with decisions about animal health at a governmental level. The Applied Economic modelling course was a well structured course that described various types of economic models and how they could be used to analyse animal health economics in various production systems. What I really enjoyed was the process of reading, watching and digesting the supplied information, interacting with a diverse group of people and then applying what I had learnt to my local context such that I could really understand the concepts covered in the chapters.
Read more >