A clinical trial is an exceedingly important instrument in the assessment of treatment efficacy. With regard to clinical trials, the emphasis will be on methodological principles and on the clinical practice of therapeutic experiments. This course addresses the principles of studying the effects of drug treatments on the risks of unintended effects. The accent is on proper formulation of the research problem with a view to clinical and regulatory relevance of the study results, and on requirements for validity in non-experimental research. The course program covers the principles of therapeutic research design, including design of study, design of data collection, design of data analysis, including some modelling techniques in the analysis to clinical trials, and the interpretation of its results. The program also covers the principles of drug risk assessment in the context of therapeutic research.
By the end of the course, you should be able to:
Explain the basic design principles of a randomized controlled trial
Describe specialized design options for a randomized controlled trial
Apply the basic principles of data analysis of a randomized controlled trial
Describe the principles of advanced data analysis of a randomized controlled trial
Explain the principles of drug risk assessment and how to evaluate potential side effects of medication
State common practical issues in the conduct of a randomized controlled trial and suitable solutions
Design a valid randomized controlled trial for any intervention
Interpret scientific papers on randomized controlled trials
Enroll Now
Applications deadline: 14 Jun 2021 CET
146 days left
Our Professors
Nienke Verdonk MSc MA
Nienke Verdonk works as an e-learning developer at Elevate. She has a Master's degree in educational sciences and develops the didactical elements of Elevate's courses. You can contact Nienke for educational consultancy and the educational development of (new) courses.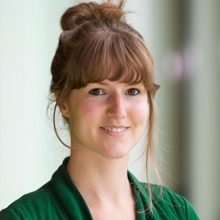 Read more >